Comparison Chart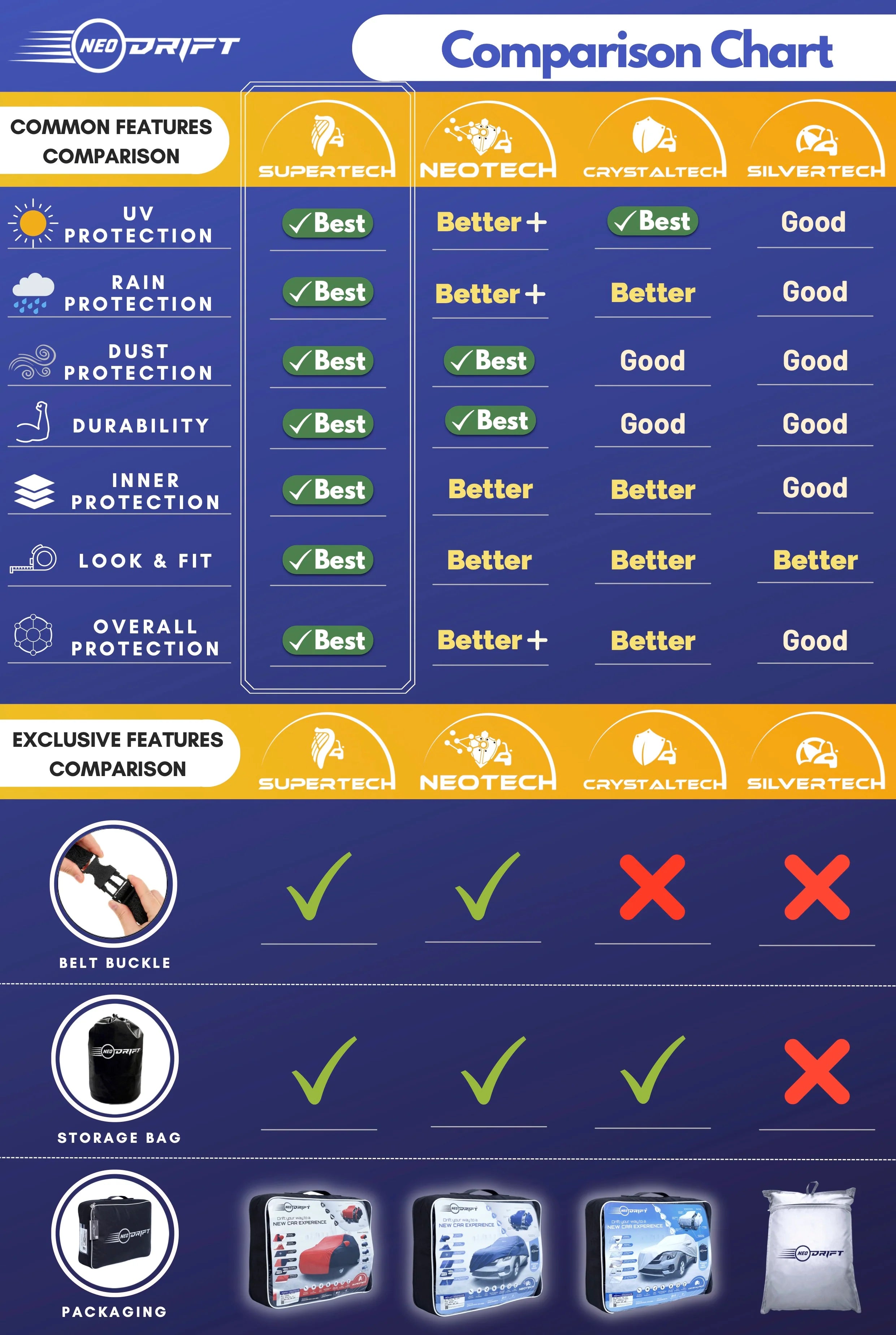 Fitting Instructions
Description
Neodrift 'Trunk Master' - Multi-Compartment Car Organizer for Garage, Sedan, SUV, Minivan - Durable Polyester, Portable with Anti-Skid, Perfect Boot Organizer for Cargo, Gifts, and Kids' Toys
Effortless Organization
Neodrift Trunk Master offers hassle-free storage with multiple compartments. Organize groceries, sports equipment, toys, and essentials effortlessly in your car trunk, ensuring a clutter-free experience. Enhanced with an Anti-Skid feature for secure transit.
Features
Versatile Compatibility
Designed for sedans, SUVs, and minivans, this organizer maximizes space and securely holds items during transit. Tailored storage solutions for various car models, ensuring a perfect fit in your trunk
Portable Convenience
The collapsible and portable design allows easy folding and storage when not in use. Ideal for road trips, picnics, or shopping sprees, offering instant and convenient storage solutions on the go. Stay organized wherever life takes you.
Durable and Multifunctional Design
High-quality polyester withstands daily use, even during sharp turns or sudden stops. The foldable design allows placement in the back seat, front seat, or center console. Water-resistant surface for effortless cleaning.
Perfect Gift Idea
Neodrift Trunk Master makes an excellent gift for those valuing organized travel. A practical addition to any vehicle, it's a thoughtful present for friends, family, or anyone appreciating a clutter-free car. Give the gift of tidy and stylish car storage.
Payment & Security
Your payment information is processed securely. We do not store credit card details nor have access to your credit card information.