Clearence Chart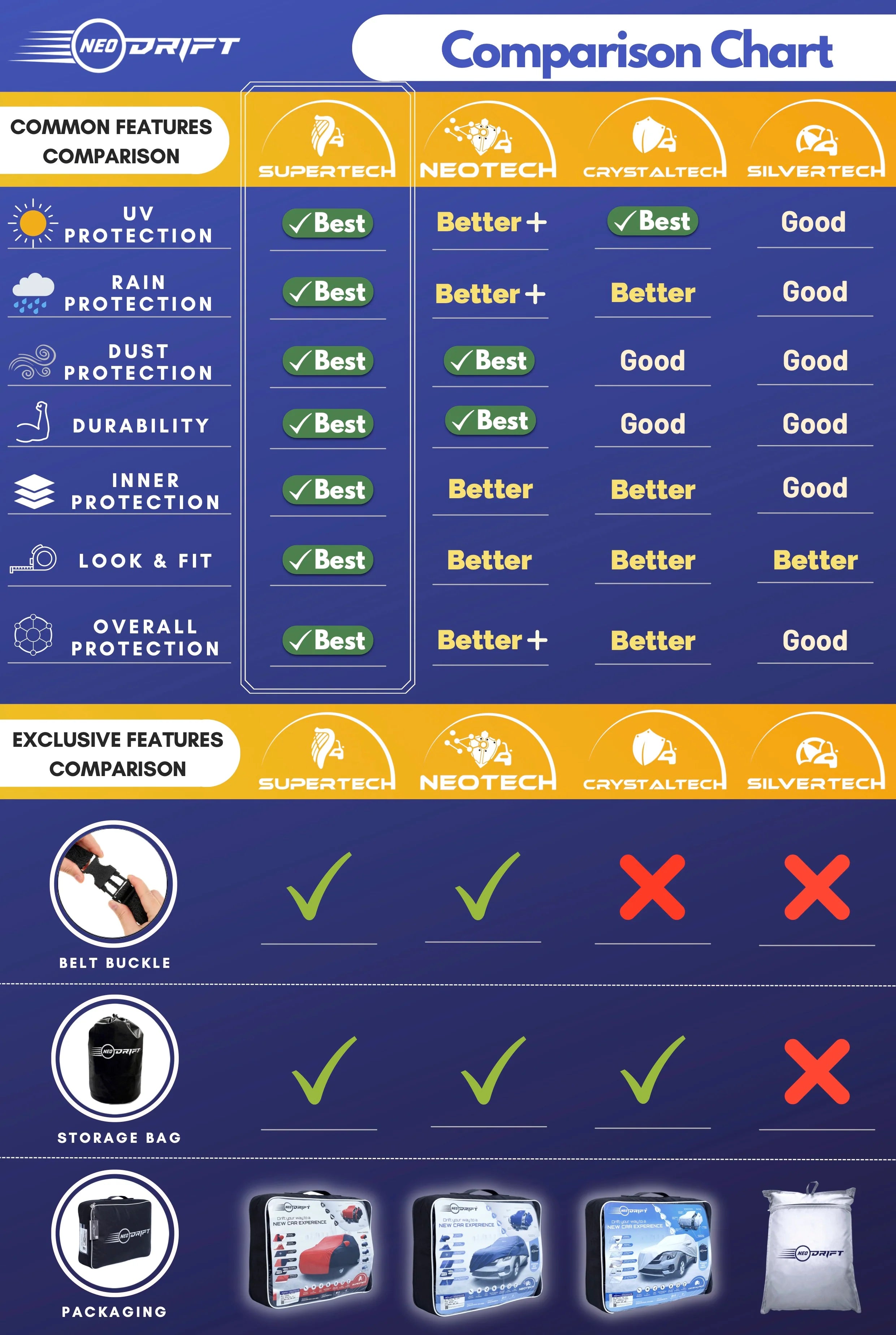 Comparison Chart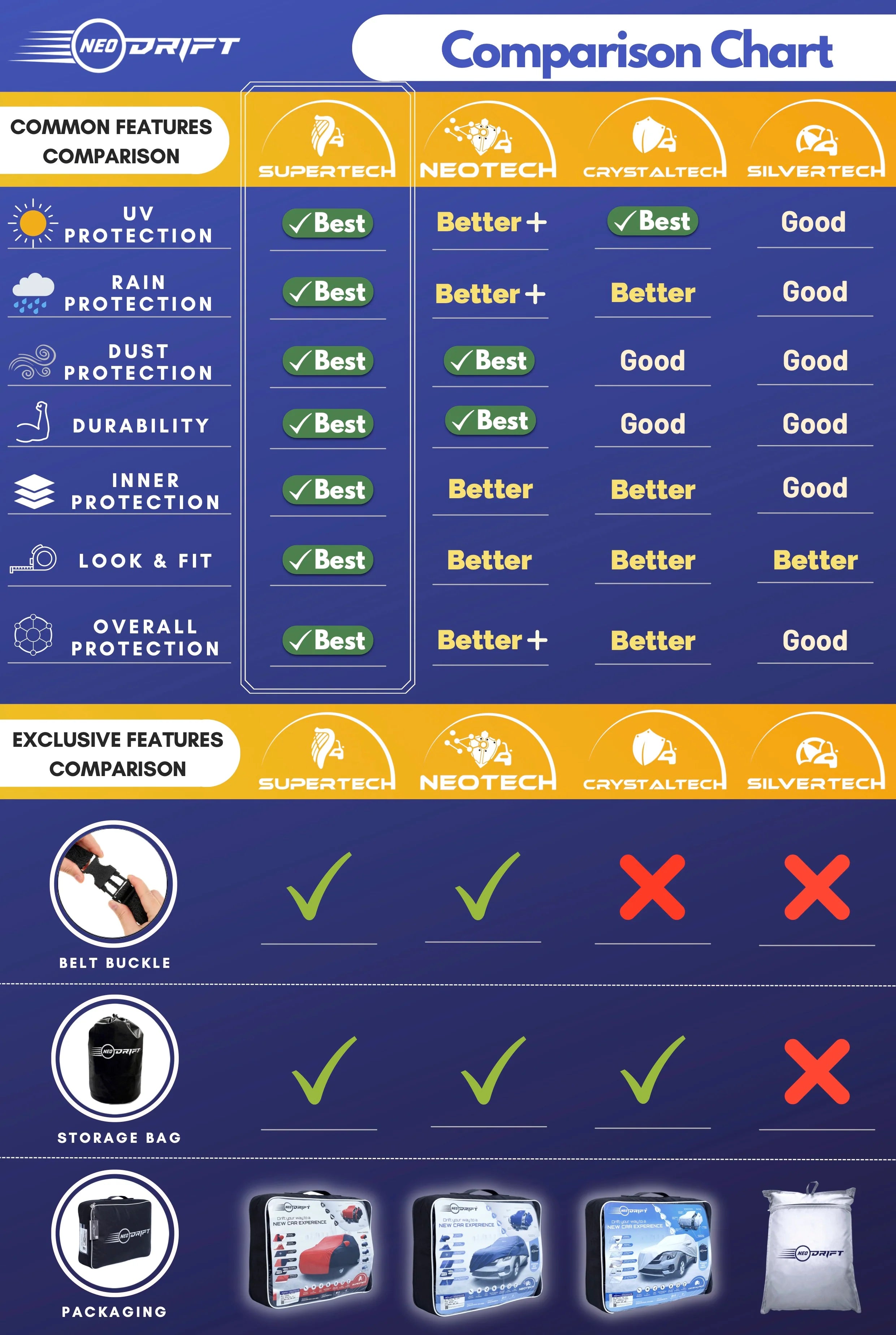 Fitting Instructions
Description
#SuperTech6999-Redblack
About 'SuperTech' Premium Car Cover
This SuperTech Luxury Car Cover for Audi Q7 is manufactured with great precision. Made for your car's model as per its dimensions, it delivers a perfect fit. Higher than the industry standard GSM and Triple-stitched seams ensure that it does not tear easily. Multi-layer fabric provides extra protection to your car. The colour of the cover does not fade with time and never imprints on the car body. Strong, protective and durable, this SuperTech luxury car cover is exactly what you need to protect your car.
(Fitting Instructions & Care Guide)
Features
Integrated Mirror Pocket This cover comes with attached pockets to ensure protection for the mirrors.
Locking System (Grommets) The sewn-in grommets hold the ends tightly, ensuring that the cover stays in place.
All-Round Strong Elasticised Grip The cover's elasticised grip gives a firm grip for every edge of your car.
Integrated Antenna Pocket This cover has an integrated antenna pocket that covers the antenna well.
Front Tag The front tag helps you identify the front of the cover, making it easier for you to install.
Rear TagThe rear tag shows you the rear side of the cover making installation easier.
Triple Stitched Triple stitched seams enhances the fitting and strength of your car cover while minimising water leakage.
Free Storage Bag The free storage bag can be used to store your car cover when not in use.