Comparison Chart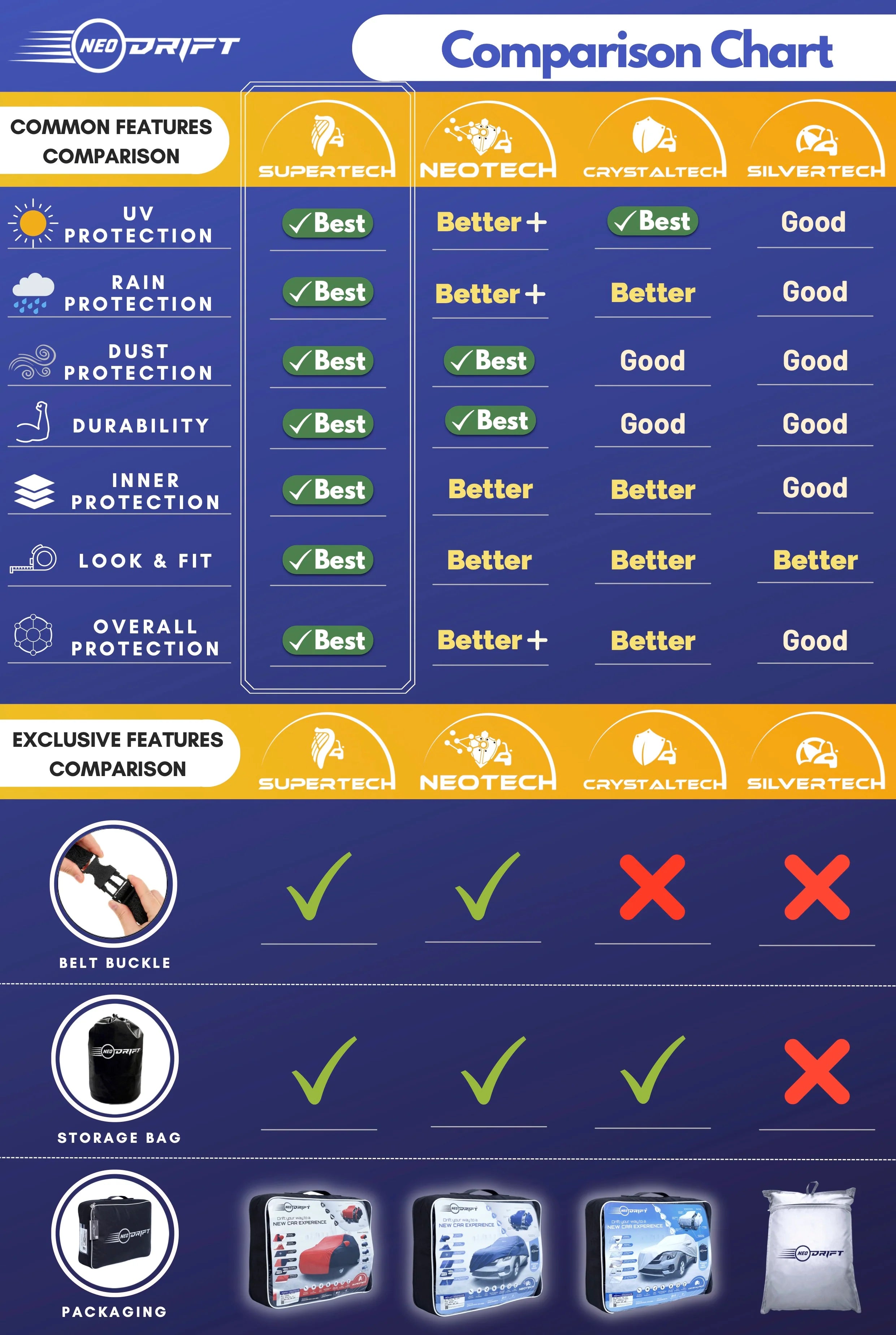 Fitting Instructions
Description
Features:
- Premium quality: Crafted from top-notch artificial leather with 10mm foam padding for a luxurious feel.
- Elegant design: Adds a touch of sophistication to your car interior, expertly stitched for a polished look.
- Universal size: Fits all car types in India, secured by buckle type fastening (top and bottom buckles).
- Hassle-free installation: No installation troubles with buckle fastening design.
- Ample storage: 9 pockets, including a tissue box holder, for organizing various items.
- Versatile organization: Perfectly holds iPads, books, documents, smartphones, bottles, snacks, and more.
- Sturdy foldable tray: Built with hard board, carries up to 2kg, providing a convenient eating space.
- Adjustable straps: Extended top and bottom buckle straps, discreet bottom strap stays tucked under the seat.
- Secure placement: Organizer remains in place, doesn't slide off during car rides.
- Waterproof and durable: Material is waterproof and long-lasting, suitable for beverage storage.
- Quick installation: Easy setup in under a minute using adjustable buckle straps.
Payment & Security
Your payment information is processed securely. We do not store credit card details nor have access to your credit card information.